Submitted by Telesphory on Jumanne , 20th Jul , 2021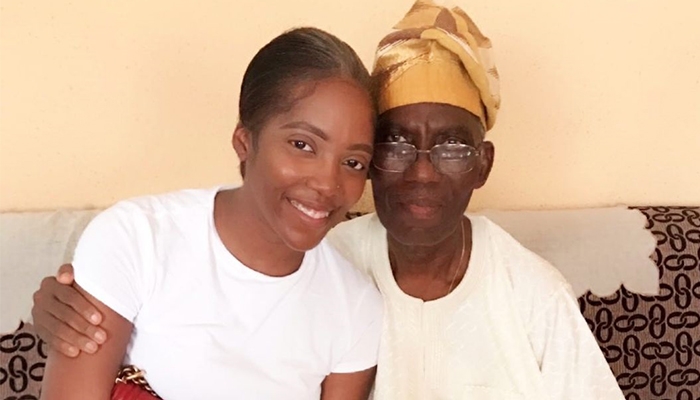 Picha ya Msanii Tiwa Savage na Baba yake
Malkia  huyo wa Afrobeat ametoa taarifa hiyo ya kifo kupitia ukurasa wake wa instagram huku kwa huzuni kubwa akieleza namna ambavyo kwa hivi sasa anapitia wakati mgumu kwa kumkosa mtu wake muhimu maishani.
"Early hours of this morning you made a peaceful transition. You fought till the very end, you really fought daddy, it's been rough for you these past couple years but you are resting now. This is tough on me, I'm so numb, so weak.
Rest In Perfect Peace my King, I love you daddy. Savy t'eko, pappin K "